Conference organized by Cammino Association
The conference "The law on the end of life, which new tasks for the lawyer", promoted by the Perugian section of Cammino (National Chamber of Lawyers for the person, family relationships and minors) and the "Giovanni Dean" Forensic Foundation, was held in the Great Hall of the University for Foreigners of Perugia at Palazzo Gallenga.
Faced with the recent approval of the law on biotesting, the conference has dealt the legal, ethical and medical aspects of this legislation that allows - within certain limits - to express in advance what medical treatments to receive in the case of serious illnesses.
The President of Cammino, Maria Luisa Mammoli Lawyer, has introduced the works. Among the technical reports, the direct testimonies of Beppino Englaro, founder of the "Per Eluana" Association and Giulia Facchini Lawyer, nephew of Cardinal Carlo Maria Martini. Among the speakers, also Susanna Perazzini, director of the Hospice of Perugia, the residential palliative care center of the Usl.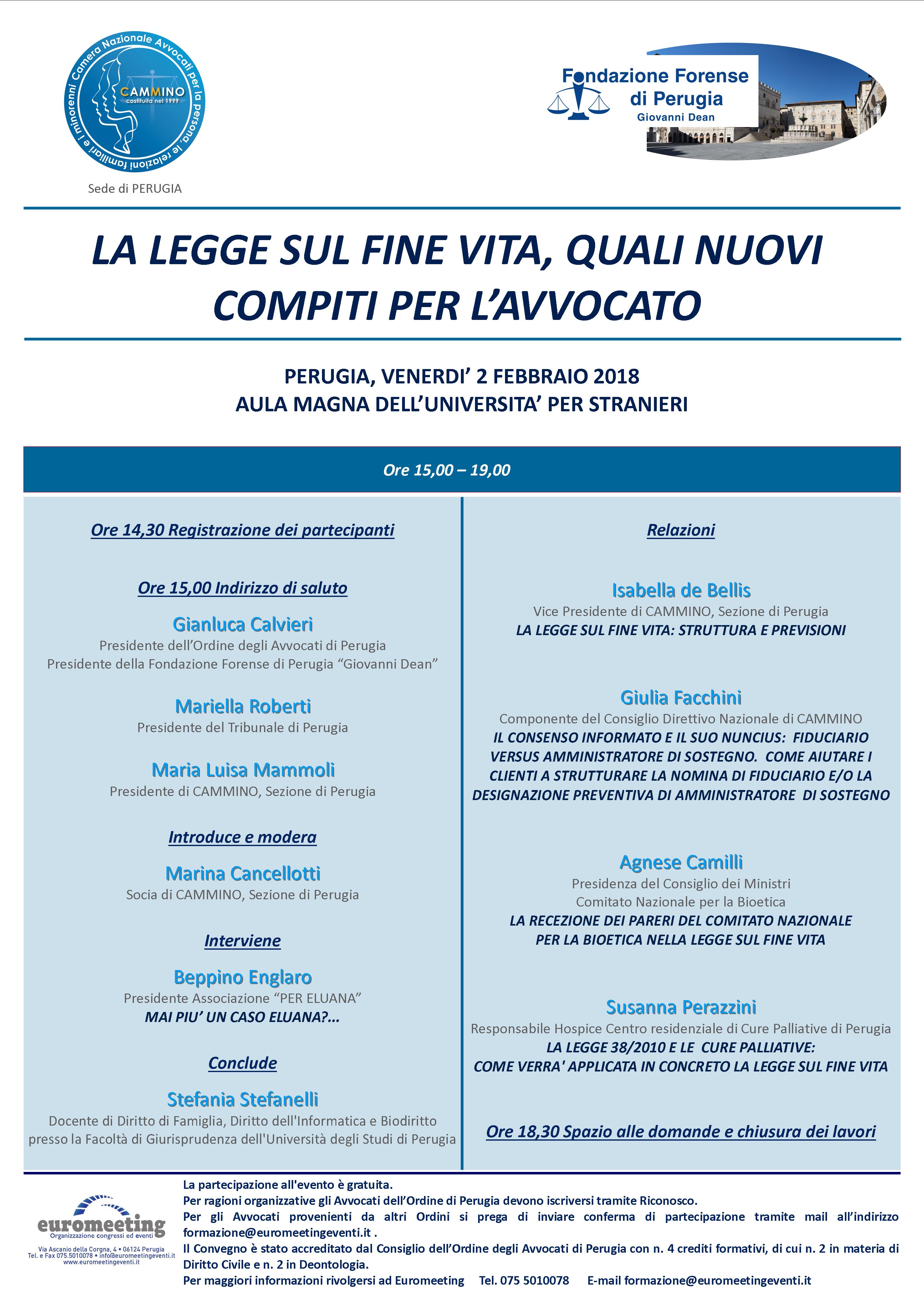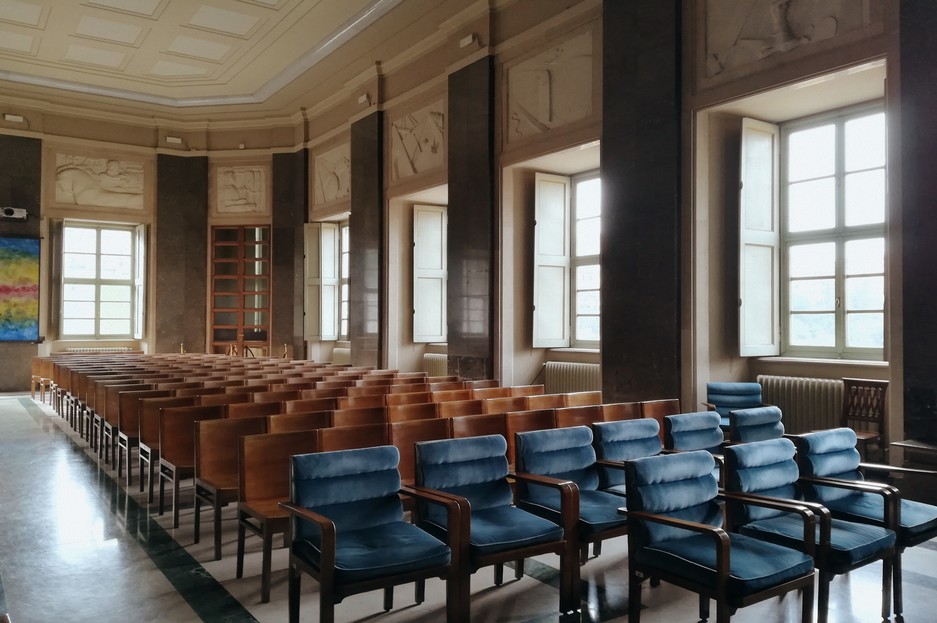 Great Hall of University for Foreigners of Perugia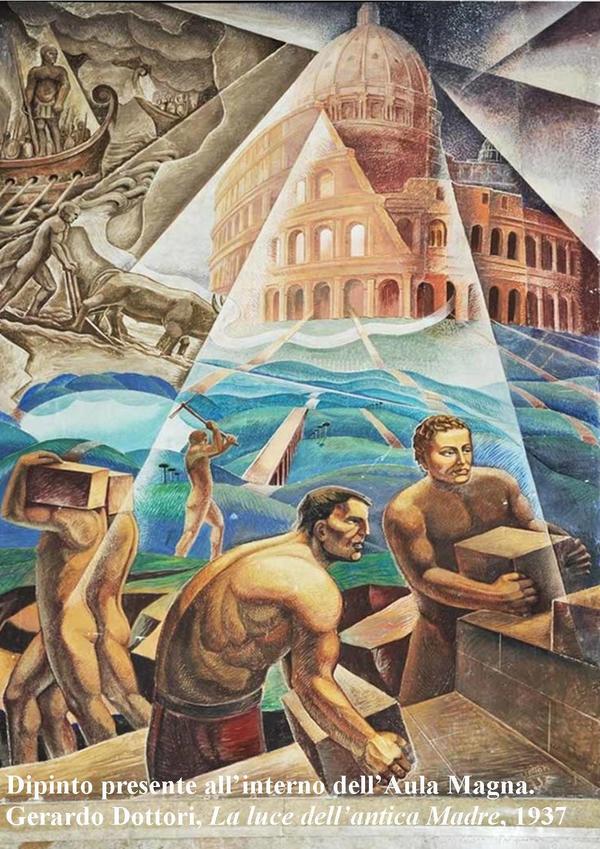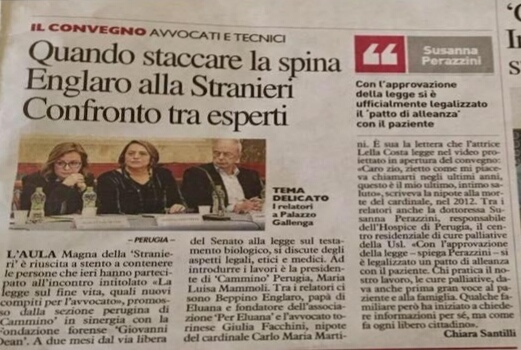 The article on italian newspaper "La Nazione"
UFFICIO STAMPA